"It is my pleasure to invite you to indulge in one of life's most luxurious experiences, a pampered visit to my 'Heaven on Earth.' At Cory's Hair Studio and Day Spa, your wish is our command. Spend an hour or a day so we can pamper and nourish you on your quest for inner peace."
-Cory
At Cory's Hair Studio & Day Spa, we understand the negative and powerful affect that stress and dis-harmony can reap on the human body and spirit. We understand, we care and we strive to make a difference. Our focus has moved to a much higher level in caring for your health, beauty and wellness than just pampering you. We respect the sanctity of human life and happiness. We strive to offer you a special "oasis" to leave the troubled world behind and regain a sense of "being-ness" and "peacefulness" while you are here with us.
We offer you a special place where you are honored, pampered, relaxed and where you may enjoy services designed to work for you and your individual needs. We take our work seriously because we care about you - our client - and invite you to visit us very soon. Whether it's for an hour or a day, we know that when you go back "out in the world" you will feel and look so much better for your time with us.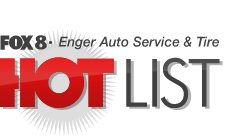 2007, 2008, 2010, 2011, 2013, 2014, 2015, 2017 & 2018 FOX 8 HOTLIST FOR BEST DAY SPA IN CLEVELAND
Thank you for voting for us and making us the #1 Day Spa in Cleveland!