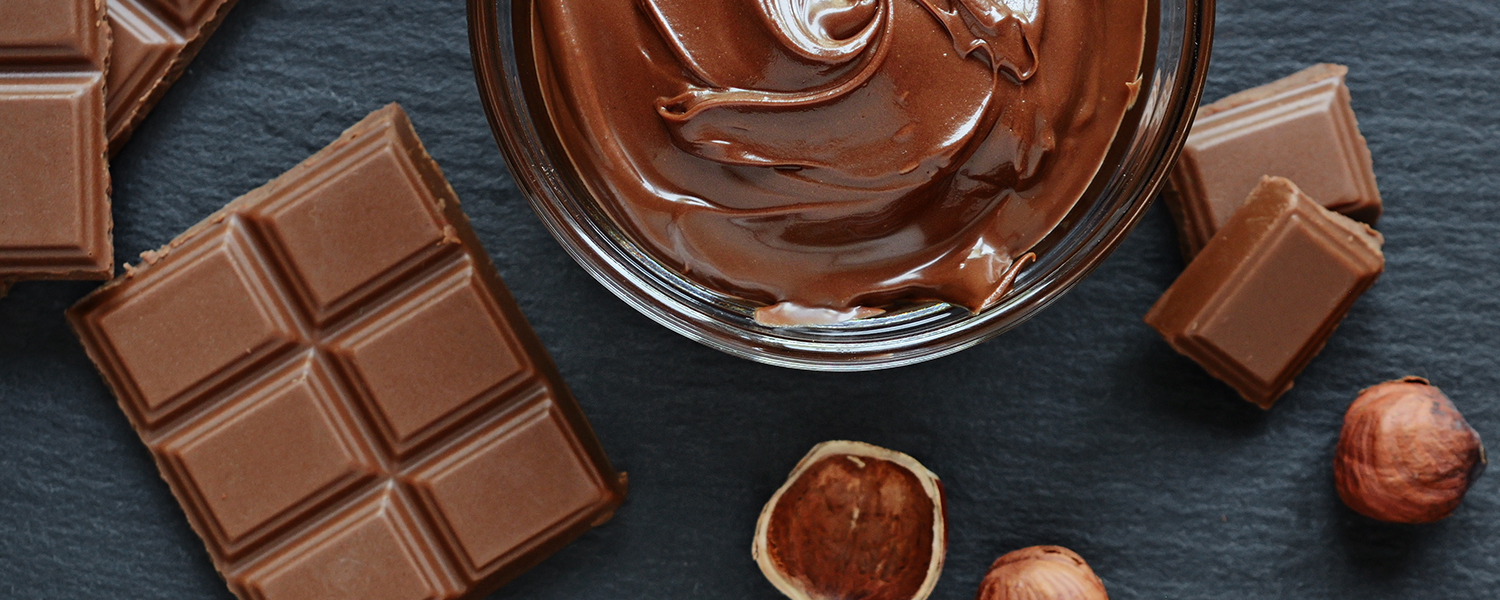 The scent of chocolate affects the brain in similar ways that falling in love does. Why not fall in love with a new you and try one of our fantastic chocolate treatments.
Chocolate Souffle Facial
A delicious anti-aging facial treatment that will leave your skin feeling soft, hydrated, and youthful. This fantasy layered facial will reverse sun damage; eliminate fine lines and wrinkles; erase lip lines; and firm, lift, and tone aging skin.
$85
Hot Chocolate Pedicure
A luxurious treat for the feet. Splash around in a Chocolate Mineral foot bath, followed by a Chocolate Scrub, Chocolate Mousse Mask, and a massage with our Chocolate Butter Cream. Finish with a polish of your choice. Your "tootsies" never felt this good!
$65
Chocolate Massage
There is nothing better than getting a massage with our rich chocolate butter cream and almond oil.
$75
Chocolate Mousse Body Wrap
Our exotic chocolate wraps are designed to melt away your stress and also have a slimming effect on the body. Envision your body buffed with chocolate, rinsed, and then painted with a warm chocolate mousse mask. Just when you thought life's pleasure couldn't get any better, you are wrapped in a warm cocoon of passive immersion. You are then finished with a final touch of chocolate butter cream, all the pleasure of chocolate without the calories.
$85
Chocolate Body Buff
Our luscious chocolate scrub whisks away dry parched skin while transporting you on an aromatic journey of sweet sensation. This luscious scent stays with you as you enjoy a warm shower. Finally, your coating butter cream melts over your body, leaving you feeling lusciously smooth.
$70
Chocolate Obsession
Indulge the chocoholic in you. This combination of our chocolate massage and sensual chocolate body buff will satisfy your every chocolate craving. Can anything be this delicious and good for you too?
$125
WE DO NOT ISSUE REFUNDS ON SERVICES AT ANY TIME