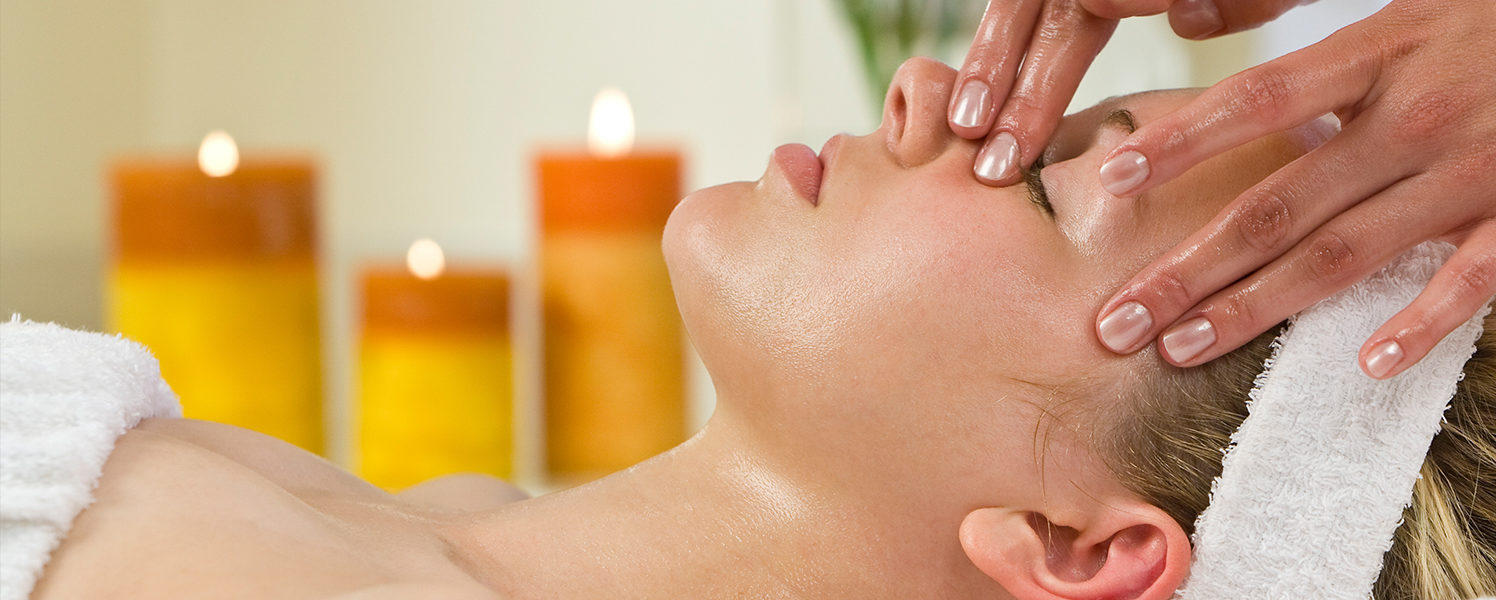 We offer a range of facial treatments for all skin types and conditions. Our professional beauty therapists will analyze your skin condition and advise on which facial treatment is best for your individual needs.
Express Facial
For all skin types. Perfect for in between your monthly facial treatments to relive dull tired skin. A light massage and a hydrating mask are combined to refresh the skin.
$55
The Four-Layer Facial
For all skin types. This famous facial uses the elements of the sea to create dramatic results. Layer 1 consists of a seaweed filtrate from freshly harvested seaweed to re-balance and tone skin tissue. Layer 2 is a hydrating cream and facial massage. Layer 3 is a fresh seaweed mask to eliminate toxins and nourish cells. Layer 4 is the self heating mineral mask made to activate the properties of the seaweed mask beneath it.
$100
Seaweed Mask
A super hydrating and soothing facial for all skin types designed to reduce the appearance of fine lines and wrinkles – resulting in a youthful glow. Prior to the application of this mask you will receive a deep cleansing, followed by a massage, and steam. Following the mask, you will receive a refreshing clarifier and the appropriate hydrator for your skin type.
$75
Manual Dermabrasion Treatment (not a facial)
This treatment has the ability to gently yet effectively smooth the epidermis while stimulating blood and lymph flow to nourish and oxygenate at a cellular level. A manual dermabrasion can improve the appearance of fine lines and wrinkles, skin tone, surface scarring, aging skin, and sun damaged skin.
$55
Deep Pore Treatment
Our most popular facial begins with a careful analysis of the skin followed by a deep cleaning with products precisely selected for you. A soothing face, neck, and shoulder massage along with a gentle steam. You will then experience the application of a mask, which is followed up with a refreshing toner and a nourishing moisturizer.
$70
Customized – Add On Service Glycolic Grape Peel Mask
Our luxurious mask will leave your skin feeling smooth, refreshed, and hydrated. For most skin types, especially problematic, dry, sun damaged, and aging skin types.
$35
Back Treatment
The application of our deep pore treatment designed especially for your back and shoulders. If you have neglected your back, now is the time to pamper it with a customized treatment.
$55
Enzyme Facial Treatment
This special facial includes all the benefits of our Deep Pore treatment along with a special peeling mask. This mask provides a gentle exfoliation, leaving the skin free of dead cells while restoring its suppleness. Enjoy the benefits of this treatment that will leave you positively radiant.
$80
Oxygen Facial
Our oxygen facial will infuse your skin with a blend of vitamins, botanicals, minerals, and enzymes using highly concentrated and pressurized oxygen molecules.
$90
Oxygen Acne Treatment
Professional treatment specifically designed to fight acne using oxygen.
$90
Ultrasound Firming Facial
This uses high-level sound waves to penetrate below the skin, reaching the dermis without discomfort. This is a 1.5hour facial which includes cleansing, steam massage, moisturizing and calming treatment.
$90
Ultrasonic Facial
Our ultrasonic skin scrubber emits high-frequency sonic waves. A spatula with special solution deeply cleanses congested skin and pushes away impurities and excess oil.
$85
Microcurrent Facial Rejuvination
Increase blood and lymph flow, increase protein synthesis, helps with anti-aging at an even deeper level. This 1.5-hour facial includes cleansing, steam massage, extractions, and a mask.
$85
Dermaplaning
A manual skin exfoliation procedure, it removes the surface debris and fine hair, it triggers cell renewal. Helps minimize fine lines and wrinkles.
$90
Oxygen with Dermaplaning 40.00.
Other
| Treatment | Price |
| --- | --- |
| Collagen Under Eye Mask | $15 |
| Makeup Application | $35 |
| Air Brush | $15 |
WE DO NOT ISSUE REFUNDS ON SERVICES AT ANY TIME